Dried fruit cakes with nuts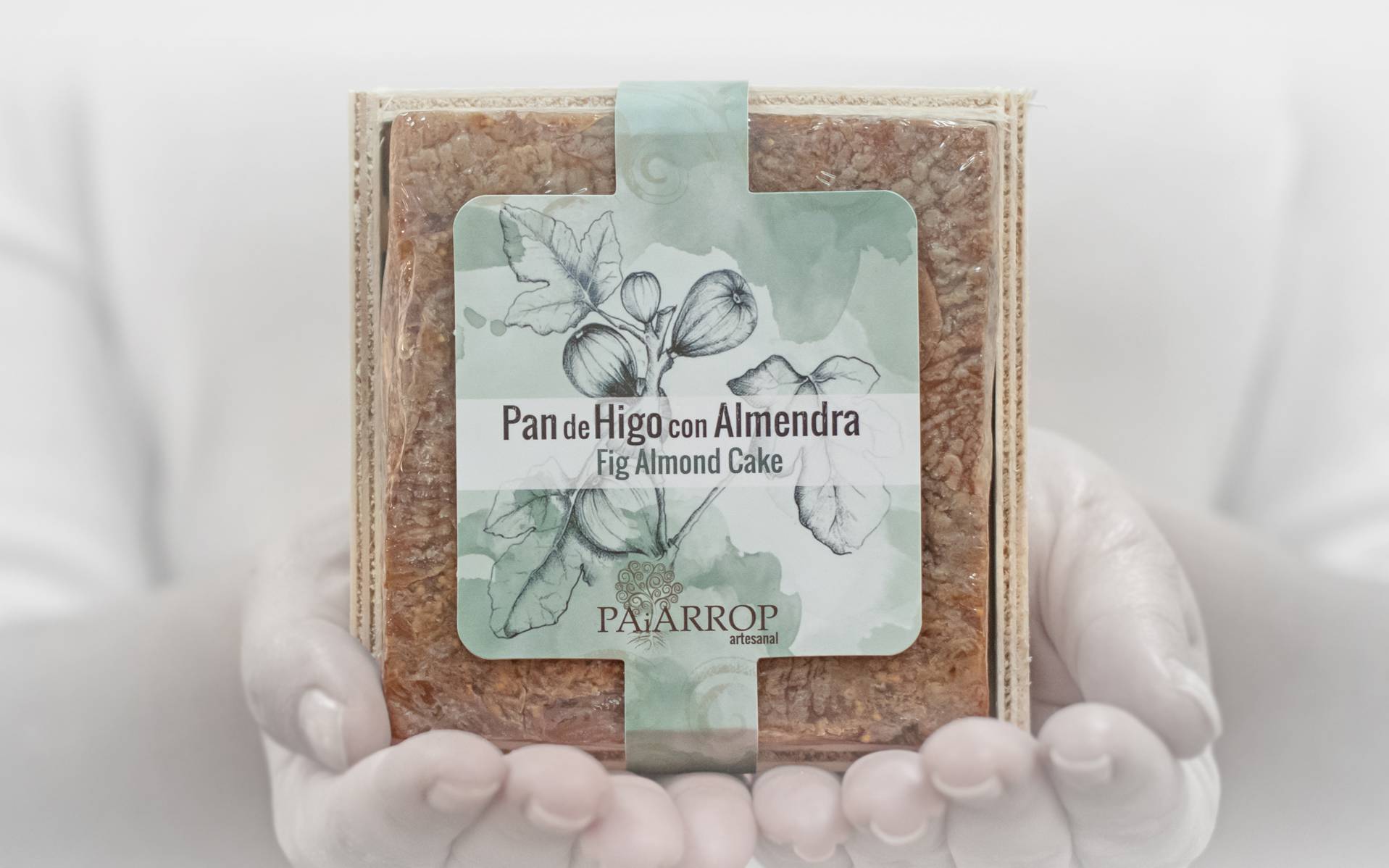 Dried fruit cakes is part of our history. Recipes of peasant origin prepared to put harvest surpluses to use and that provided the necessary shot of energy during the long days in the field for hundreds of years. Natural, healthy foods produced at Paiarrop using only the best raw materials and among which our Pan de higo stands out, a product that has forever been associated with our brand.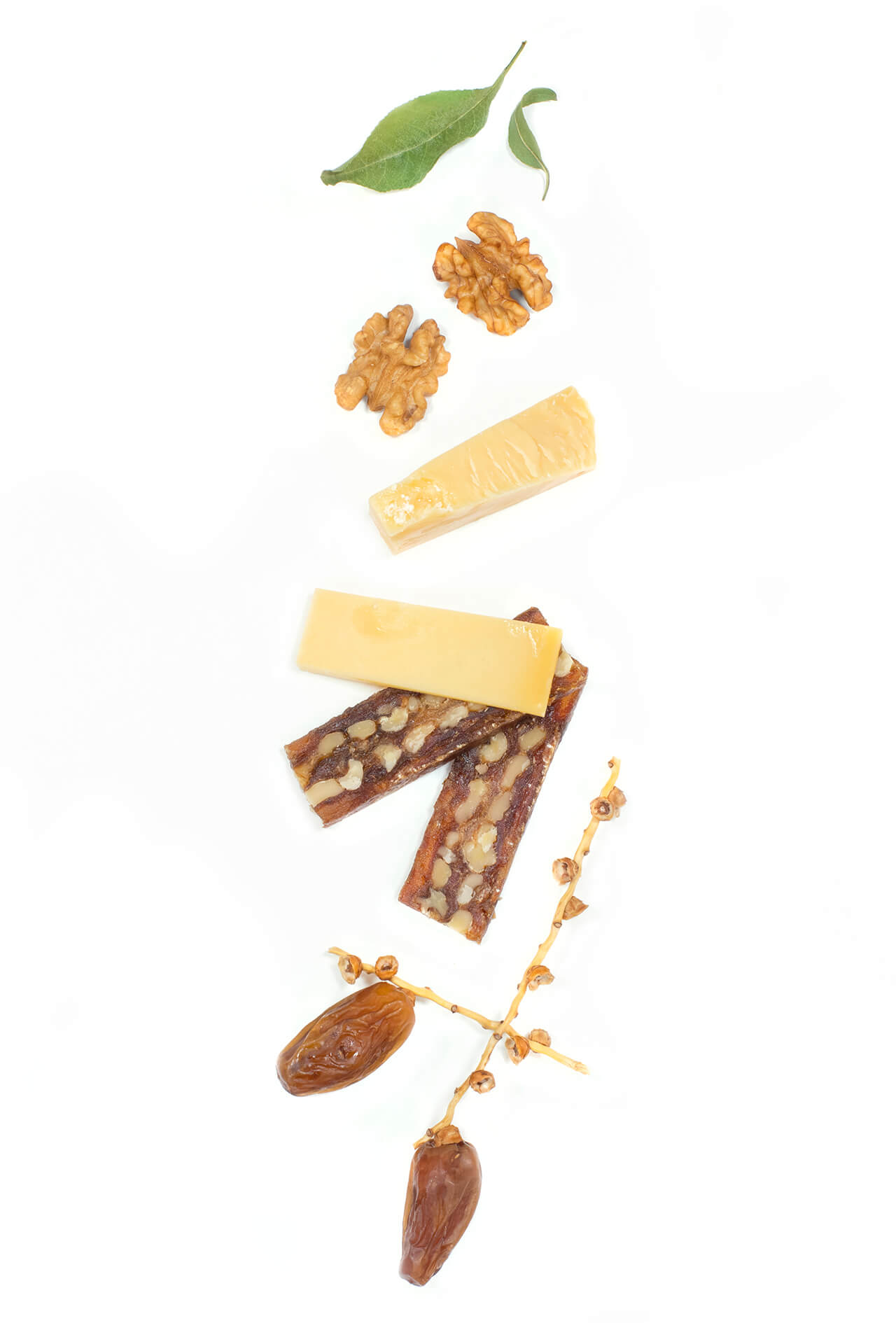 Natural energy
Our dried fruit cakes, and our Pan de higo in particular, is an excellent source of energy for people undergoing significant physical wear and tear, such as athletes. The properties of Pan de higo make it a healthy and natural alternative to classic energy bars. Its high fiber, calcium and potassium content and its low saturated fat content make fig bread a food with a high nutritional value, highly recommended for people committed to following a healthy diet.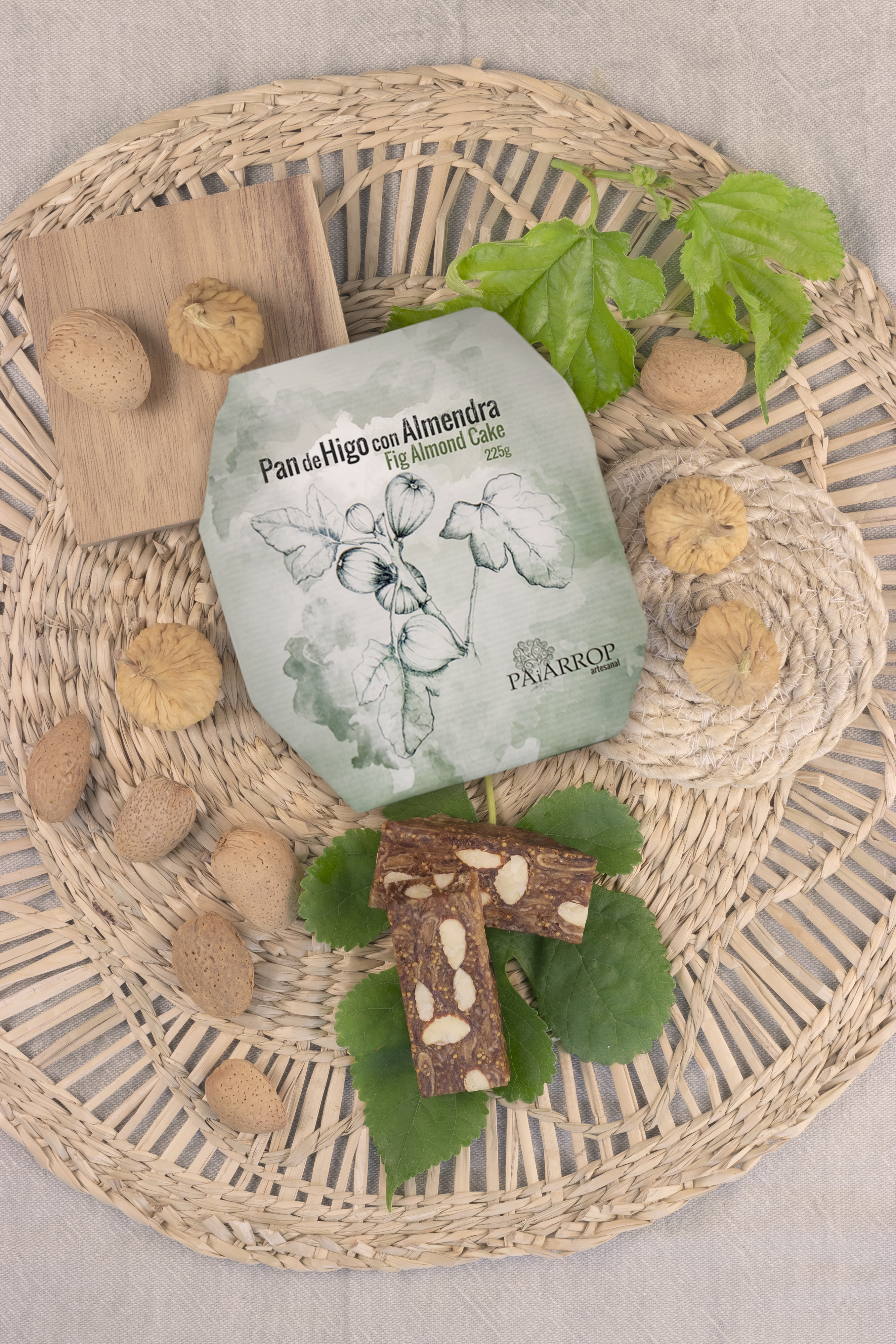 It´s sweet, it´s healthy
No spices, no added sugar, no preservatives, no additives ... no gimmicks. Our Pan de higo is made exclusively from Pajarero dried figs and locally grown almonds. This food is much appreciated by fans of plant-based products and by people with an intolerance to gluten. Sweet and healthy at the same time, an unusual combination.
Ideal for consumption …
The composition of our dried fruit cakes, made with figs, almonds, dates and walnuts, makes it the ideal pair for all types of cheeses, especially cured and fermented varieties. How do you eat Pan de higo? Both Pan de higo and Pan de datil (Date Cake) are also an excellent, healthy, natural alternative to classic energy bars. They are an excellent option for putting a sweet finish to a meal and a healthy choice for a snack between meals. People with a sweet tooth will find it hard to resist our Pan de higo with dark chocolate, Date and coconut cake or Date, cranberries and walnuts cake!