Dried figs and cheese: a lifelong friendship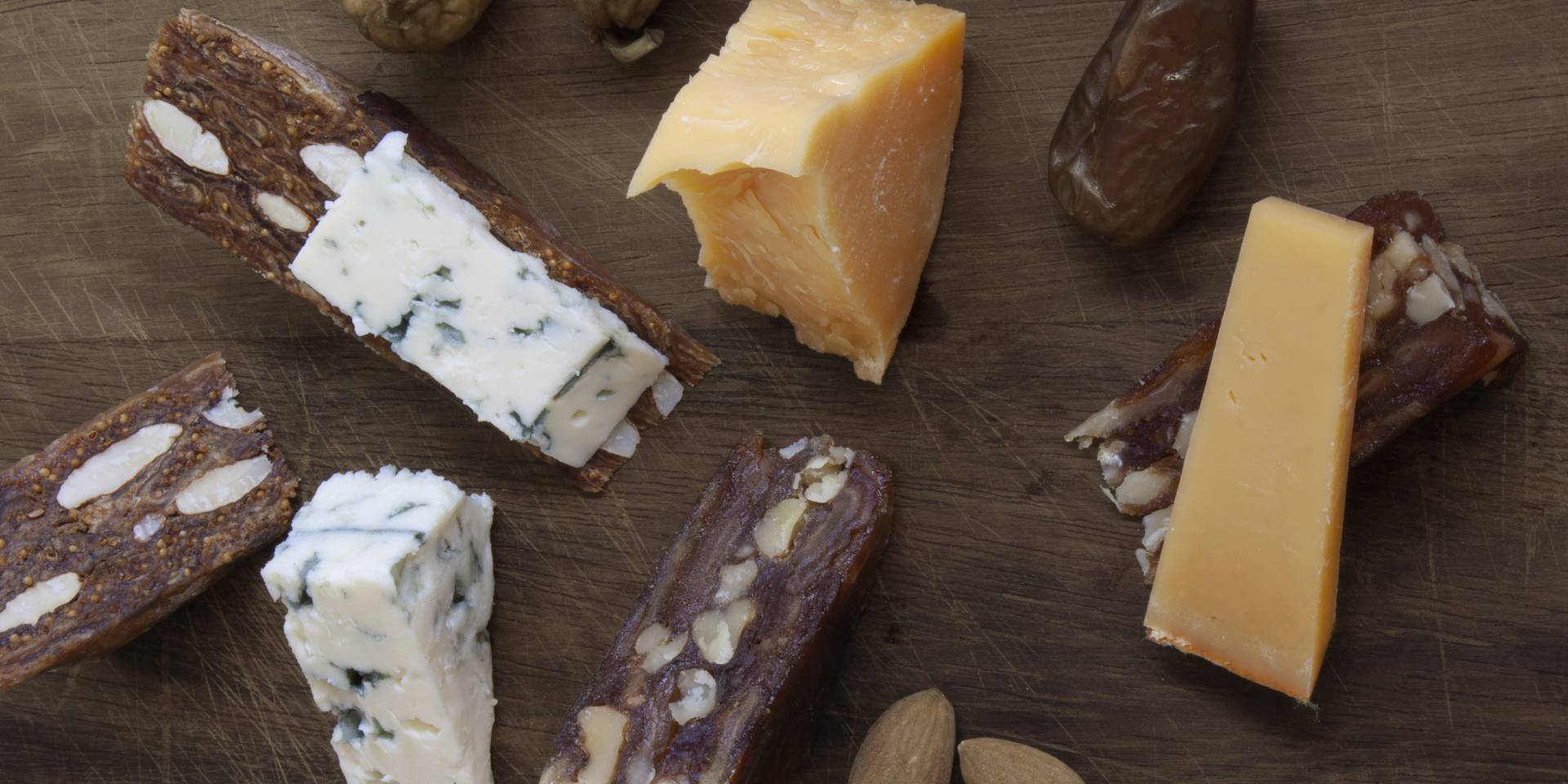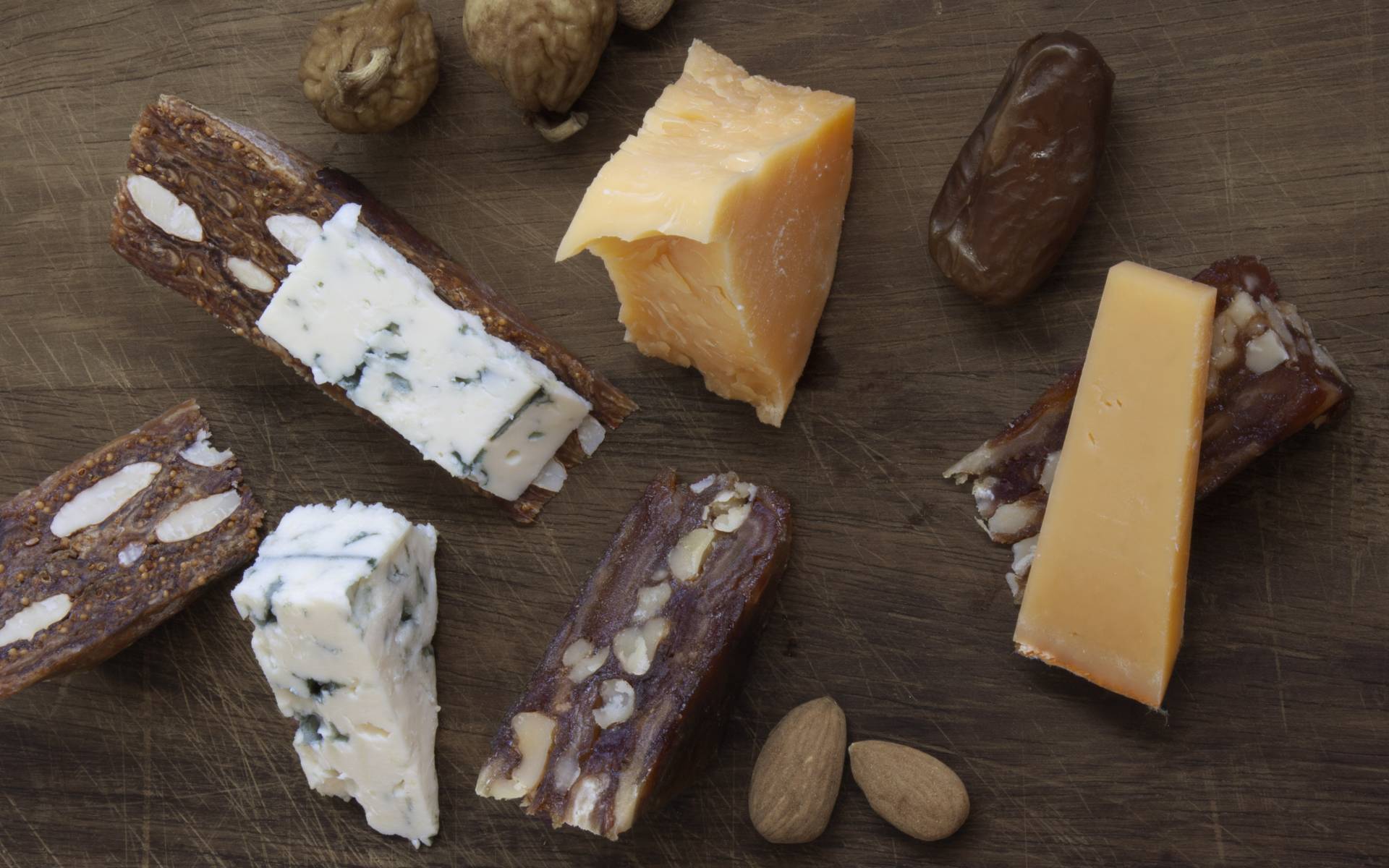 The personality of dried figs is absolutely unique. The vitality afforded by the balance of textures and flavours makes them the highlight of any meal. They are one of the most versatile fruits around, capable of adding a sweet touch to an after-dinner chat or setting an unforgettable evening in motion, served on a platter together with different types of cheese.
An extraordinary experience for the palate, as Niki Segnit states in her Flavour Thesaurus, and it is hardly surprising that this is one of the most natural premium combinations in the world. It could be defined as a lifelong friendship, where it seems like nothing has changed every time you meet up with friends, regardless of the time gone by.
Among the wide range of cheeses available, goat´s cheese, fresh cheese, blue cheese and cured cheese are the best accompaniments for dried figs and, therefore, for our Pan de Higo.
WITH GOAT´S CHEESE
This is usually crowned as the winning combination. The creamy texture and unmistakeable flavour of goat´s cheese make it the most highly acclaimed accompaniment. This type of cheese allows for the option of serving both cold and hot dishes in accordance with the end result you are looking for.
Dried figs stuffed with goat´s cheese are simply irresistible. The recipe consists of opening each piece of fruit and inserting a tablespoon of cheese. The next step is to heat them in the oven at 180 °C for around 10 minutes. Diners will enjoy an explosion of flavours on their palate.
The same recipe can be prepared cold by adding a drop of balsamic vinegar and, as a finishing touch to the appetiser, we recommend sprinkling grated pistachio nuts over the figs to enhance the flavour.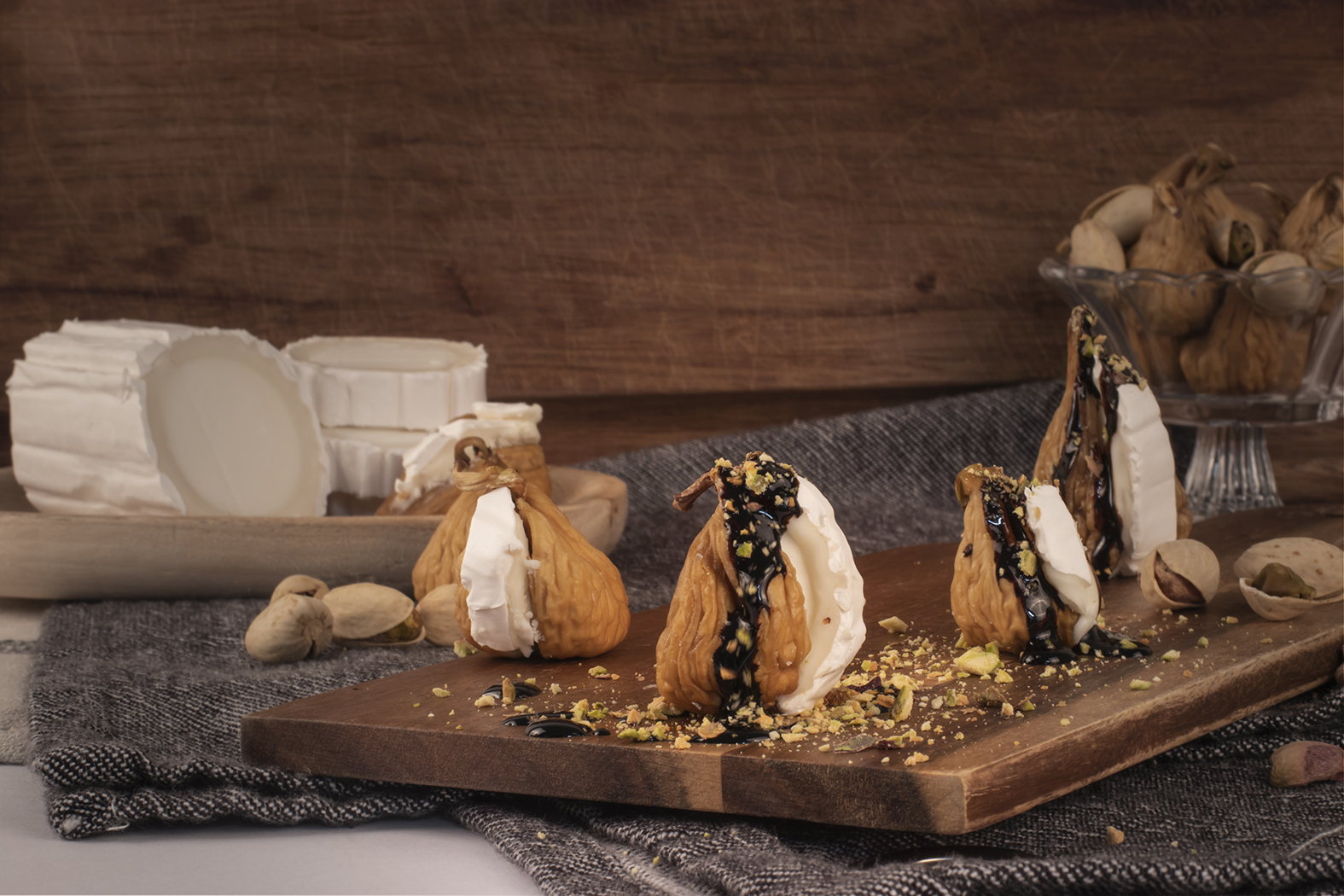 WITH BLUE CHEESE
There are a wide variety of blue cheeses: Cabrales, Roquefort, Bleu d'Auvergne... The safest bet to achieve the definitive pairing is Stilton cheese, as Segnit states in her book. Going up a level, Port wine is the perfect pairing for this appetiser.
Leading a healthy lifestyle and consuming dried figs at the same time is also possible. In addition to the properties of figs (link to the previous post), adding them to salads is a fantastic idea, in particular those made with strong-flavoured leaves. Here's a little secret: garnish them with port vinaigrette, olive oil and balsamic oil to enjoy while looking after your body.
WITH FRESH CHEESE
Inhabitants of the Middle East region, where figs are plentiful, tend to choose this pairing for breakfast. Both products are consumed fresh, without being cooked, with a touch of honey to obtain a somewhat bittersweet flavour, halfway between sweet and salty.
Moreover, this custom can be modified by recreating dishes featuring ingredients to taste, such as pizza, for example. This combination will enable you to change the appearance and taste of any recipe.
WITH CURED CHEESE
This combination is not only recommended by us, but also by the Parmigiano-Reggiano Cheese Consortium. This institution recommends figs, hazelnuts and plums as accompaniments for their 24-48 month old Parmesan cheeses: within the scope of our country, everything points towards a combination with Manchego cheese as being a great success.
Furthermore, people who enjoy trying out new ideas can go one step further and pair figs with a fine Serrano ham, although this combination deserves a detailed article of its own.
The versatility of figs provides our products with additional quality, making them the star appetiser of any meal. Now is the time to be at home with loved ones, so why not add a premium touch to your table?